Marie Curie
November 4 @ 8:00 pm

-

10:00 pm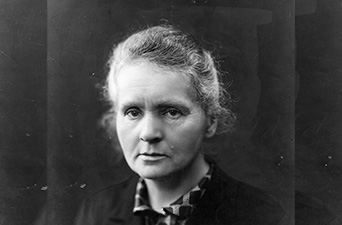 Speaker: Cédric Cabanne. 
Arrivée à la fin du XIXème à Paris de sa Pologne natale, Maria Sklodowska va devenir grâce à son travail acharné et à ses découvertes, Marie Curie. Elle a permis de formidables avancées scientifiques et reste l'une des plus grandes figures féminines de l'histoire des sciences. Ainsi en 1995, le président François Mitterand fait transférer les restes de Marie et Pierre Curie de leur caveau familial de Sceaux au Panthéon de Paris. La cérémonie a eu lieu en présence de Lech Wałęsa, alors président de la Pologne. Mais pour la sécurité des visiteurs, son corps conservant des traces de radioactivité, son cercueil a été complété d'une couche de plomb isolante.
N.B. This event will be taking place on a Wednesday (11th November) rather than the usual Friday.