Pre Talk Drinks


De Koffie Pot

Talk


Hereford Friends Meeting House

Conversation Morning


The Green Dragon Hotel
Location of De Koffie Pot, Friends Meeting House and the Green Dragon in Hereford
We usually get together in the Koffie Pot for a drink and a chat beforehand around 7 pm. The Koffie Pot also does food if you need a bite to eat. Usually our table will be marked with a French Flag and some will have French Circle badges.
If you prefer to go straight to The Friends Meeting House, it will be open from 7.45 pm. The entrance is at the end of an alley under the Brightwells sign: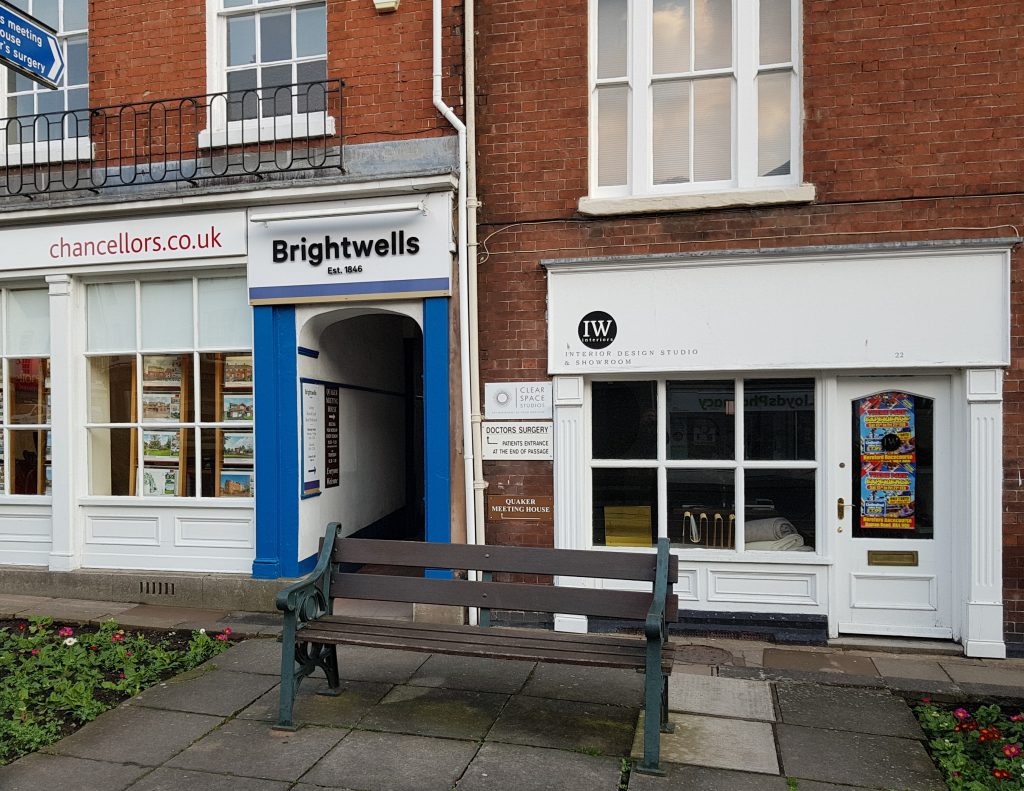 The conversation mornings take place in the Green Dragon at 10.15am, either in the Garrick Lounge (on the right as you go in) or the Cocktail Bar (near the Ballroom – if you enter the hotel from Broad Street, turn right, then left and the entrance to the Cocktail Bar is on your right).